Communities United Is A Member Of The Survivors Alliance For Healing & Justice
Survivors of crime and formerly incarcerated, particularly women of color and men of color from Communities United, Target Area Development Corporation, Broken Winggz, and ONE Northside form SAHJ, an alliance that have come together to call for healing in our communities and the need to acknowledge the trauma caused both by crime and the policies that have ravaged our low-income, black and brown communities and led to mass incarceration and cycle of violence. We believe that crime is a symptom of an unhealthy society and our collective response must be to make our communities stronger and safer by providing the resources needed to heal. We call for healing through art; we call for education, mental health services, jobs and addiction treatment; we call for a shift in priorities. We call for justice.
SAHJ had a powerful transformative event in the summer of 2016 of that brought together over 150 women and men of color, survivors and formerly incarcerated individuals, allies, and faith leaders from across Chicago.
The event kicked off the alliance's statewide tour of healing and justice through art, through which survivors add their voices to the call for change and add their art to our interactive piece of public art.
At the kick off, SAHJ leaders also unveiled their shared vision of justice in our communities and released their guiding principles (Click here to read SAHJ principles). Cook County Board President Toni Preckwinkle, Commissioner Chuy Garcia, and Senator Aquino attended the event where Commissioner Garcia fully endorsed the principles and joined the alliance on the call for criminal justice reform.
Throughout the past year SAHJ leaders have engaged more survivors of violence and formerly incarcerated in transformative leadership development healing spaces providing the space for healing and community organizing spaces to share their stories and lift up their leadership potential to advance important policies in Chicago and state.
Together, we can make a different kind of investment in our communities!
Click here to read SAHJ principles statement!
Presione aqui para leer en espanol!
See Highlights of SAHJ events, by clicking here!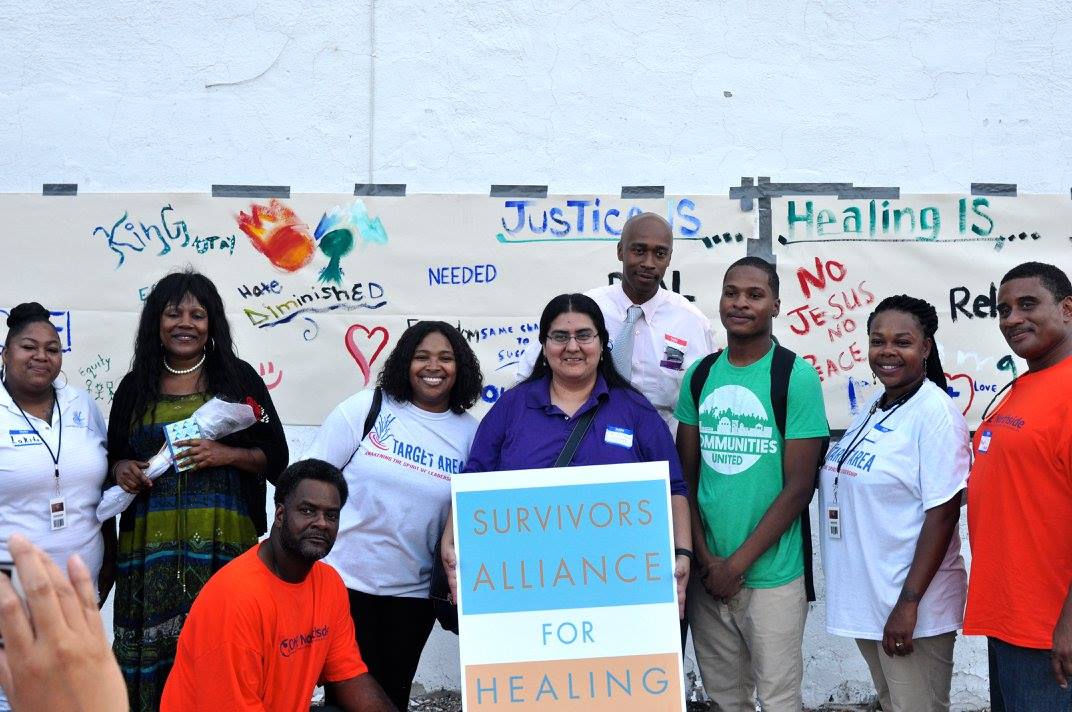 For any questions, please contact Evelin Rodriguez at [email protected]g